Welcome to the RVGL project page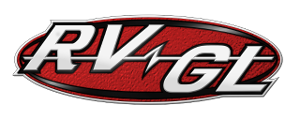 RVGL is a cross-platform rewrite / port of Re-Volt that runs natively on both Windows and GNU/Linux. It's powered entirely by modern, open source components. We currently use:
News
RVGL featured on Kotaku
Of All Things, Re-Volt Is Still Being Patched (27 Oct 2015)
"...it's incredibly heartwarming to see something as good as Re-Volt to be supported, not only for so long, but so competently as well."
"It's the remote control racer that was pushed out by Acclaim's Cheltenham studio in 1999. The fans have been keeping the game alive through hell or high water since 2004, working through the wilderness and the hazards of having a mobile developer pick up the IP in 2010." [Read more]
RVGL featured on PandoraLive
RVGL Makes Racing Fun on the Pandora (01 Mar 2016)
"Probably the best racing game you will ever get on Pandora."
"...even though the game is, frankly, old, it still looks great to this day. I'm not sure I can say the same thing of many other games from 1999, but that's a testament to the great design the original developers were capable of, with limited polygon count and texture space at their disposal. And kudos to the RVGL team which made it possible to run this game on OpenGL, paving the way for a Pandora port." [Read more]
RVGL in the ODROID Magazine
RVGL - Re-Volt on OpenGL (April 2016 issue, p24)
"The multiplayer mode is especially fun, and having the option to play on split screen on the same ODROID makes it even better."
"Re-Volt is a racing game like no other. Rather than racing big fancy cars against friends on tracks like the famous Nürnburgring, or racing karts on fantasy tracks, you instead race with radio controlled (RC) cars. This gives the game a very unique perspective, since you play from the point of view of tiny RC cars in all sorts of fun courses such as supermarkets and backyards. [...] RVGL is a reimplementation of Re-Volt in OpenGL for modern PCs. The RV-Team, and especially Huki and jigebren, have done a lot of work to get this 17-year old game to work on modern platforms and were nice enough to allow us to make a port for ODROIDs too." [Read more]
RVGL on the Re-Volt I/O blog
RVGL on the Pandora (06 Mar 2016)
"The combined effort of ptitSeb and Huki has brought us a port of our beloved game to the Open Pandora handheld. It is based on a recent version of RVGL and it works just like any other version of the game." [Read more]
RVGL - First Alpha Release! (02 Mar 2015)
"RVGL is Re-Volt redone with open source tools! It works on Windows and Linux natively. It's pretty exciting. If you wanna take Re-Volt to the next level, go here and give it a go." [Read more]
Screenshots
Videos
Download
You need the original game data to be able to play RVGL. This is not included in our package. Grab the game data and music files from the
Re-Volt I/O portal
.
Older builds can be found
here
.
Dreamcast Pack:
This pack includes
Rooftops
and 14 additional cars.
Get it here.
Shader Edition:
Alternate version of RVGL that features a new renderer based on programmable shaders.
Get it here.
RVGL is coming to handhelds and mobiles! You can already get it pre-packaged on these devices.
Discuss
RVGL is a work in progress and in active development. Follow the development by visiting our community forums:
Detailed instructions for installing RVGL on Windows and GNU/Linux are provided in the forum topics.
RV House
Download the latest version of RV House, optimized for RVGL. You can use it to chat and play online.
Check
here
for RV House related news and discussions.